Our Regulator platform is specifically designed to help state agencies and regulatory bodies seamlessly scale their Registered Apprenticeship systems.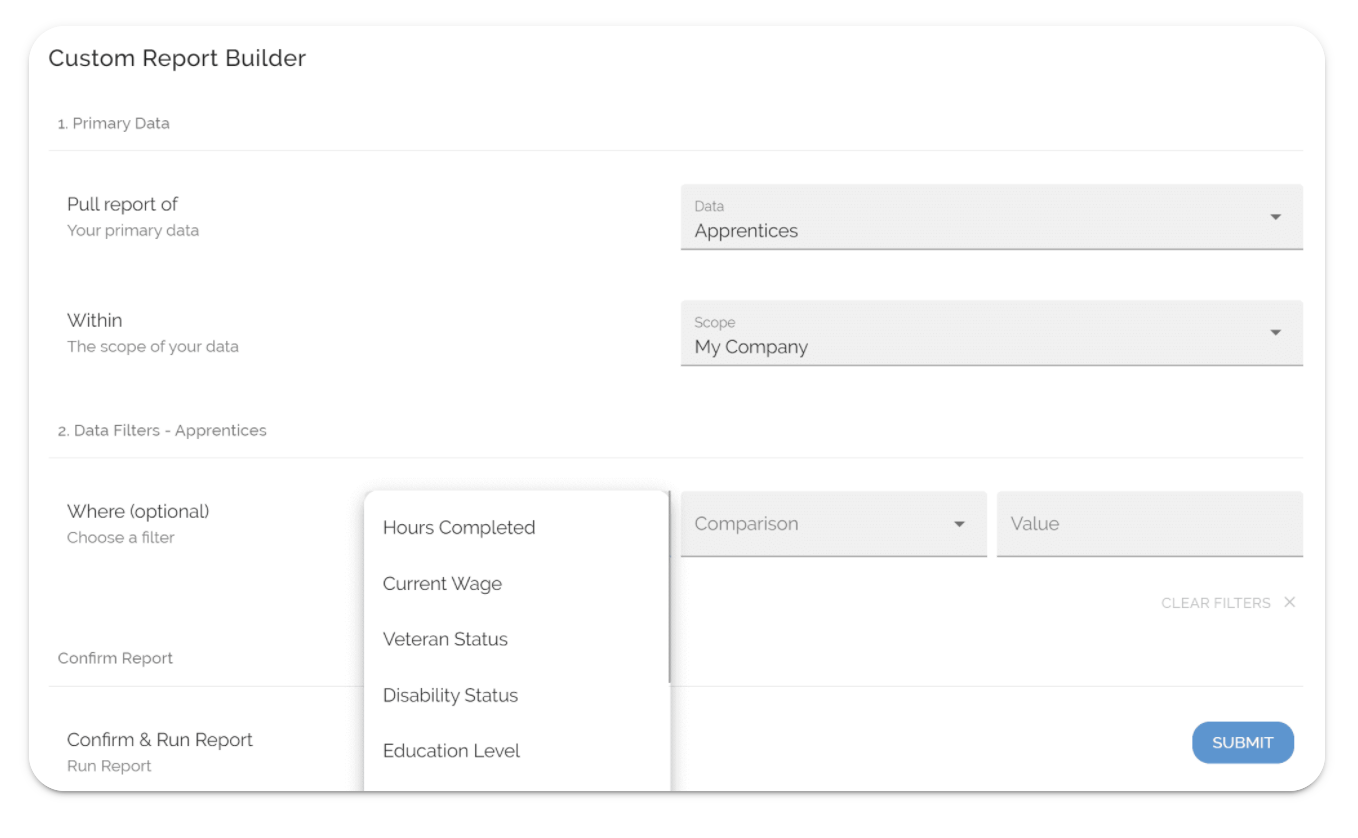 Starting at the beginning, ApprentiScope makes it easy for your Intermediaries to submit reports to you. Simply invite your main points of contact to the platform, configure their Intermediary account and you're done. Say goodbye to missed deadlines and error-filled spreadsheets.
Our mission at ApprentiScope is to address the global talent shortage by making modern Registered Apprenticeships scalable and accessible to all. Together with our industry-leading Customer Success team, our software solutions are empowering everyone from Fortune 10 enterprises to government agencies to meet their growing talent needs through Apprenticeships.
Learn more about our Regulator Platform at https://www.apprentiscope.com/regulators