Today, we're excited to announce Apply with ApprentiScope, an extension to our Recruiting suite. Designed to remove friction in the participant intake process, Apply with ApprentiScope allows administrators to embed a button on their website (without any code) that links directly to the job application they've already created in ApprentiScope. Any prospective applicant can simply click your custom button and apply into your programs.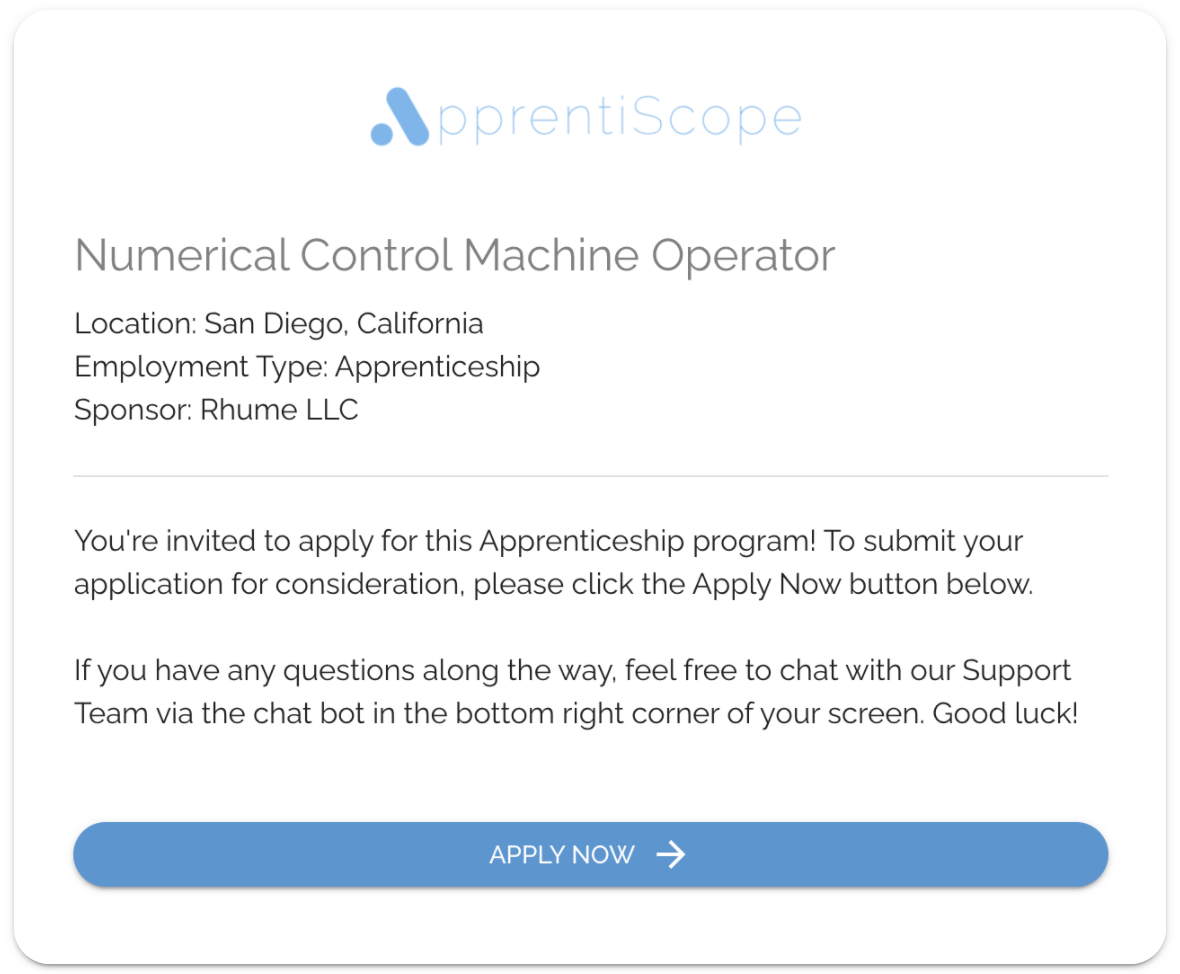 Features
Streamline Applications
Create custom landing pages that allow applicants to apply directly into your programs.
Collect Documents & Evaluate Experience
Set up custom prerequisites, request documents, and evaluate your applicants' experience.
Manage Applicants
Whether your applicants are converted into apprentices or added to the rejected pool, ApprentiScope makes it easy to keep up.
Learn more at: https://www.apprentiscope.com/recruitment