Today, we're taking a step into the future of Registered Apprenticeship.

Our mission at ApprentiScope is to build systems that empower Employers, Sponsors, and Regulators to operate Registered Apprenticeship at scale. This mission started by addressing what we saw as the biggest scalability roadblock in the Apprenticeship system: program administration. Our answer to that was our core platform, which streamlines data collection, program administration, and compliance reporting workflows for Registered Apprenticeship. Since its launch, our platform has been successfully adopted by stakeholders at every level of the Apprenticeship system, from employer-sponsors to national intermediaries to state governments and more, yielding massive efficiency & scalability gains throughout.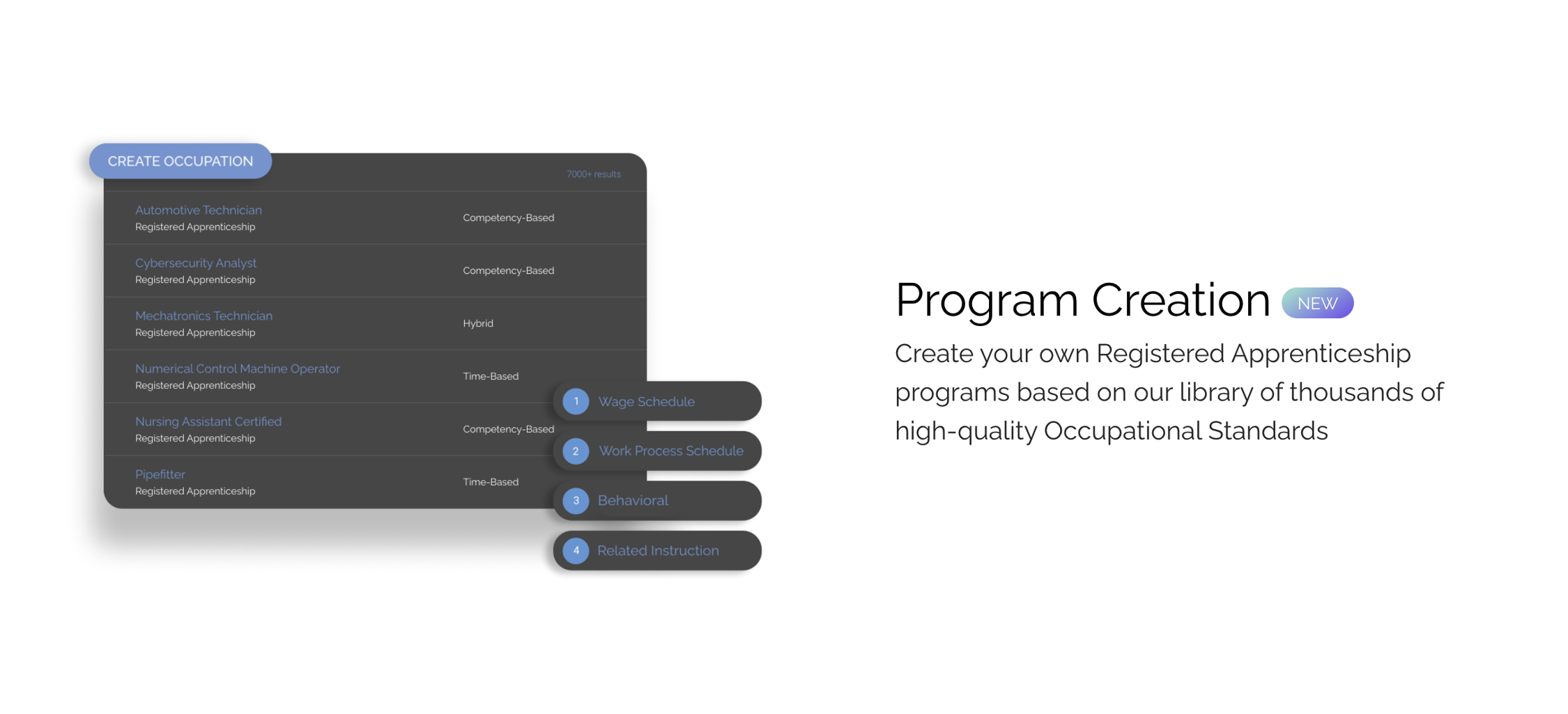 Today, we're furthering our mission by announcing Standards Configurator: a platform that will streamline the creation, registration, and adoption processes for Registered Apprenticeship. The goal here is to make Registered Apprenticeship models and best practices accessible to all, which we see as the next bottleneck in our current system, after Administration. The launch is scheduled for Q1 2022, and we can't wait to show it to you. Stay up to date with Standards Configurator by joining our waitlist below.