Automated Reminders
This month, we're bringing more powerful automation to your Sponsor account. From your User Management page, you can now create & schedule automated reminders. These are notifications that will be sent out on a recurring basis to whoever you like. Examples could include:
"Send reminders to all apprentices within all of my employers at the end of every week reminding them to submit their OJT hours."

"Remind my mentors to submit their Performance Evaluations on the 25th of every month"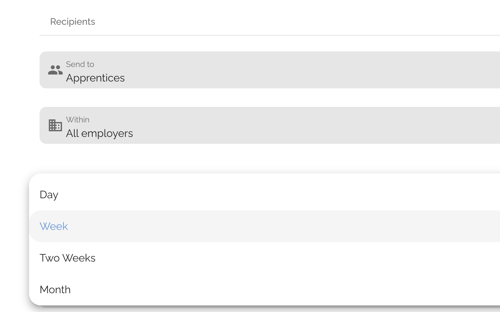 Improved Custom Evaluations
We're also launching enhancements to Custom Evaluations this month. You can now select from a set of Question Types & Response sets when creating evaluations making it easier than ever to collect the feedback you need.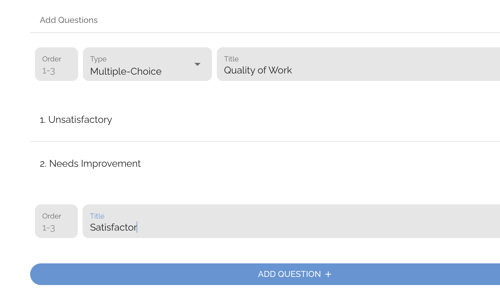 Supportive Services Reports
Last but certainly not least, we released new Supportive Services reporting this month. From your Reports page, you will now have access to the Participants by Supportive Services report, which allows you to pull service data for all of your participants under a given grant in seconds, making grant reporting a breeze.