Designed for Employers looking to grow their Registered Apprenticeship programs, our Employer-Sponsor platform eliminates time-consuming & repetitive tasks, centralizes all of your program requirements, and provides dynamic insights into how your programs are doing.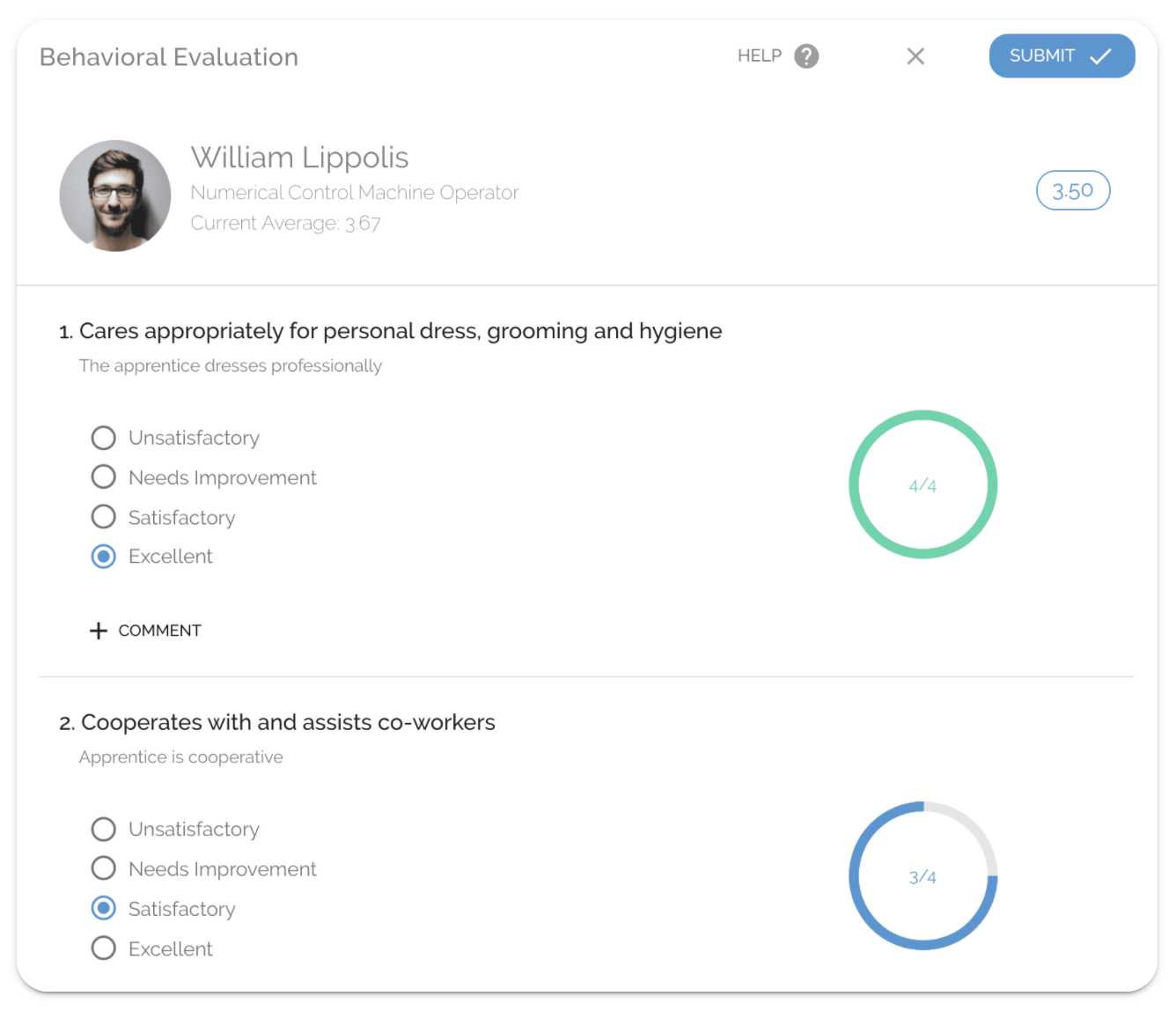 With our integrated Performance Evaluation tools, gone are the days of juggling paper evaluations, spreadsheets, and text message attachments. ApprentiScope makes it easy to deploy performance evaluation templates to your team, conduct performance reviews on the go, and track performance over time for your apprentices all under one roof.
Our mission at ApprentiScope is to address the global talent shortage by making modern Registered Apprenticeships scalable and accessible to all. Together with our industry-leading Customer Success team, our software solutions are empowering everyone from Fortune 10 enterprises to government agencies to meet their growing talent needs through Apprenticeships.
Learn more about our Performance Evaluation tools at https://apprentiscope.com/performance-evaluations